Former Prosecutor With Over 20 Years of Experience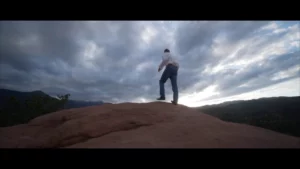 If your freedoms and future are endangered by a criminal arrest, you should be represented by a former prosecutor who knows the criminal justice system inside-out.
I am that kind of lawyer, and have been for almost 20 years of successful practice in Colorado. I am a former Pueblo and Canon City special prosecutor, and former Deputy District Attorney in Teller and El Paso Counties. I have the experience to defend you, regardless of the charges you face.
I chose a career in criminal defense because I enjoyed the challenge and high-energy environment of jury trials. One of the most important things I have learned, whether representing someone charged with a serious felony or misdemeanor, is to never make promises I can't keep and I never predict the outcome of any criminal case. You always receive a realistic assessment of your chances in court. During every phase of your case, you receive maximum availability to my expertise, so that any sudden question or concern can be promptly, fully addressed.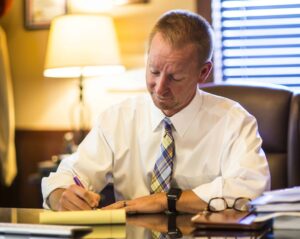 I am a lawyer with a track record of success and reputation for total personal commitment to my clients. To get started, contact me online or call 719-577-9700
My downtown Colorado Springs law office is easily accessible from I-25 via the East Cimarron Street exit. My office hours are Monday through Friday, 8:00 a.m. to 5:00 p.m. In addition, I offer my clients the following amenities:
Free initial consultations that can be conducted at a police station or jail, if necessary
Credit card payment options
A convenient law office location, one block south of the El Paso County Courthouse
If you reach me from a jail or police station, I can arrange to meet with you there.