Christian Schwaner – A Former Prosecutor Who Knows The System
Get A Former Prosecutor With Over 20 Years of Experience On Your Side
Colorado's intoxicated driving laws are among the nation's strictest, both in terms of penalties and in terms of the maximum amount of alcohol that can legally be in your system while driving. If you have been charged with a DUI, DWAI, or DUID, it is best to team up with a DUI lawyer who knows the system very well and can save your reputation and freedom.
I'm a Colorado Springs DUI lawyer with the experience to defend you against the following intoxication-related charges:
To get started please fill out the contact form or call me at (719) 440-6720
"Hey Christian, I just wanted to send my thanks for you for all the legal counseling and the help you gave me through probably the worst year of my life. I got out of metro a couple of days ago and now I'm just glad I can put this all behind me. A year is far too long to be worrying. As of now I am taking the GRE in November and hope to start grad school next fall. Anyways, thank you again; I couldn't have done it without you."
"Christian, I want to thank you very much for representing me during this time of error in judgement. You were supportive in every way. I appreciate your patience on the payments…My stay at work release was any eye opener but I know I have it behind me and I will continue to get through this. I have a great family, wonderful and helpful friends, and most of all a GREAT, understanding attorney!"
"Christian – we just wanted to say thank you and let you know how much it means to us that you would help us out by taking James' case. It is nice to know that people really do care! You will never know how much you have helped take the stress off us – and that means the world to both of us. James has worked so hard getting done what he is supposed to and to have this added mess is hard to deal with – but with your help it will be easier to bear. Thanks again."
"Dear Christian, I just wanted to say thank you for all your exception legal help through this past year. There have been some difficult lessons learned, costly mistakes made, but overall resulted in a positive outcome thanks to you. I can't thank you enough for your efforts in my case. I am about 2 months away from completeing all requirements and being put on unsupervised probation. I could not have done this without you man."
Common Defenses For DUI Charges in Colorado Springs
Challenge the Stop
The police must have probable cause to stop your car in hopes of catching you driving while intoxicated. If the officer can't prove they had probable cause they may have violated your constitutional rights.
Challenge the Arrest
In order to arrest you, the officer must have reasonable suspicion to believe that you are driving under the influence. If the officer did not administer the field sobriety test to you correctly the result of the test may be challenged.
Challenge the Breath Test
Colorado law has specific protocols that must be followed when testing a driver's blood alcohol content via a breath test. If the apparatus is not maintained well or the test is administered improperly, the results may be artificially high.
Challenge the Blood Test
Like the breath test, specific protocols must be followed when testing a driver's blood alcohol content via a blood test as well. If blood samples were not taken properly and handled appropriately they may be incorrect.
Frequently Asked Questions
Will I lose my license for a DUI in Colorado Springs?
If you provided a breath test, or if you refused chemical testing, it is likely the officer who arrested you gave you a Notice of Express Consent Affidavit and a Notice of Revocation. You have seven days from the date of your arrest to go to a Colorado DMV office to request a hearing. If you do not do so, your driver's license will be revoked on the eighth day after your arrest.
What are the consequences of a DUI in Colorado Springs?
A conviction on the charges in your DUI case can result in fines, jail time, driver's license suspension, probation, installation of an Ignition Interlock Device (IID) on your car, community service, alcohol education classes, and impoundment of your vehicle.
What is the legal blood alcohol concentration limit in Colorado Springs?
To be arrested for DUI in Colorado, the law states your BAC must generally equal or exceed 0.08 percent. Unlike most states, Colorado law allows drivers whose BAC is less than 0.08 percent to be charged with Driving While Ability Impaired (DWAI).
What is the legal blood THC limit in Colorado Springs?
In Colorado, driving under the influence of marijuana is prosecuted as a separate offense called "Driving Under the Influence of Drugs" (DUID). The maximum legal amount of THC in a driver's blood steam is 5 ng/ml. Even when a blood test indicates that a driver's bloodstream holds more than the maximum legal amount of THC (5 ng/ml), Colorado law permits that a criminal defense lawyer is permitted to argue, based on the circumstances, that the defendant was not impaired despite the presence of 5ng/ml of THC in his bloodstream.
While many attorneys accept cases of all types, I have dedicated my career exclusively to the practice of criminal defense, with an emphasis on DUI defense.
Proven Results
Call a Former Prosecutor who Knows the System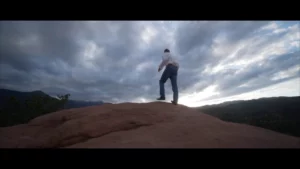 As a Colorado Springs DUI Attorney, I approach each client's case by providing a high level of personal attention, no matter how large or small your legal matter. I am a solo lawyer, which means that your representation will never be handed off to a less experienced associate attorney. You will always speak directly to me about your legal needs. I will personally provide your representation and answer your questions.
Contact Me Today
Located in El Paso County, my downtown Colorado Springs law office is easily accessible from I-25 via the East Cimarron Street exit. My office hours are Monday through Friday, 8:00 a.m. to 5:00 p.m. In addition, I offer my clients free initial consultations which, if necessary, can be conducted at a police station or jail. Our convenient law office location is one block south of the El Paso County Courthouse.
Call our Colorado Springs criminal & DUI defense law firm today or fill out the contact form to get in touch with attorney Christian Schwaner.