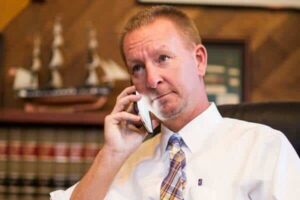 The ThreeBestRated.com list for the best DWI attorneys in Colorado Springs, CO has finally been released, and attorney Christian Schwaner is one of them.
It is an honor for the law firm to have such recognition, and it speaks to our dedication to our clients to give them the best representation possible.
About the ThreeBestRated.com Listings
ThreeBestRated.com hand-picks three attorneys based on its 50-point inspection. The team at ThreeBestRated.com does thorough checks that include:
Customer Reviews: The team considers every lawyer's online review reputation and what past clients say about him or her (good or bad). They also look at how the attorney has responded to feedback.
History: The attorney's professional history is thoroughly examined, including how long he or she have been practicing, practice specialties, case history, success rate, and more.
Complaints: Complaints tell plenty about an attorney's professionalism, but also how the attorney handles client issues. That is why the team at ThreeBestRated.com looks at professional complaints online, as well as through the Colorado State Bar Association.
Satisfaction: Most importantly, they review past clients' satisfaction ratings – this shows how many past clients are likely to recommend this attorney.
Trust: A DWI attorney is only as effective as the trust that he or she earns from customers. That is why it is a top criterion to make ThreeBestRated.com's top three list.
Cost: An attorney is evaluated on his or her fees and whether they are priced reasonably, as well as if those charges pair with the quality of service provided.
Peer Ratings: Having excellent peer reviews and ratings is what makes an attorney the best in his or her field. That is why ThreeBestRated.com looks at the overall ratings of each attorney before selecting the top three.
For a free legal consultation, call (719) 440-6720
More About Attorney Christian A. Schwaner
Attorney Christian A. Schwaner has been practicing for almost 20 years. He is a former Pueblo and Canon City special prosecutor as well as a former Deputy District Attorney for Teller and El Paso Counties. Therefore, he is very experienced in trial law and has been on both sides when it comes to driving under the influence defense and prosecution.
He has always had a passion for criminal defense. Not only does he enjoy the challenge, but he strives to help those whose freedoms and futures are at risk. He wants his clients to be educated on their rights, and he feels that everyone deserves an advocate in his or her corner.
That was why he started his practice, and it is still his mission today. He is there to help his clients through every step of their cases, and he has an excellent record of success.
Contact Christian A. Schwaner, P.C. Today
If you have been arrested, contact Attorney Schwaner today for a consultation. He offers his criminal defense services for domestic violence, DUI defense, DUI marijuana cases, military DUIs, felony crimes, and drug possession.
Schedule your consultation by contacting his office at 719-577-9700 or ask him a question online.
Call or text (719) 440-6720 or complete a Free Case Evaluation form